This year's Challenge Walk will indeed be a challenge! There will be no way marks, no support, no check-in points and there is no-where on the 24 mile route to obtain refreshments. Walkers & runners are responsible for their own safety and sustenance.
This year's walk will be on Saturday & Sunday, August 20th & 21st. Participants can start on whatever day and time they want.
Bishop's Castle Challenge Walk is a 24 mile hike with 4000ft. of ascent over stunningly beautiful uplands of the Shropshire & Powys Hills.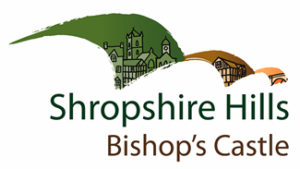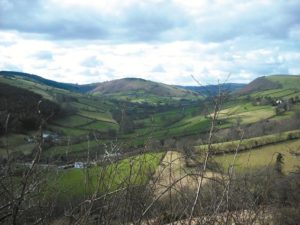 The hills and valleys of the Shropshire Hills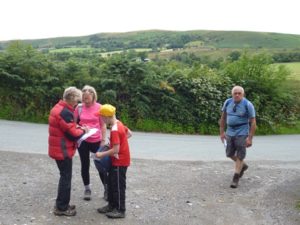 Walkers en-route
It will start and finish at Bishop's Castle Town Hall, a Grade 11* listed 18th century building at the heart of this friendly, unspoilt, small border market town, a Walkers are Welcome town.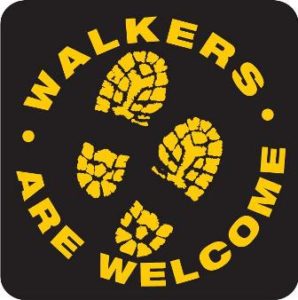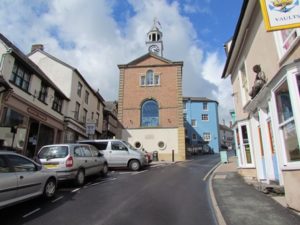 Bishop's Castle is home to the oldest license brewery in the country, the Three Tuns Brewery, which is housed in a historic Victorian tower brewery. And the town also has the Six Bells Brewery! Many of the six pubs are in the Good Beer Guide and festivals through the year celebrate the beer.
There are lots of other attractions in the area, good food, great music, individual shops and local arts and crafts. So it is worth staying that extra day or two to enjoy the town and area For accommodation, food & drink and things to do, go to www.bishopscastle.co.uk/tourism